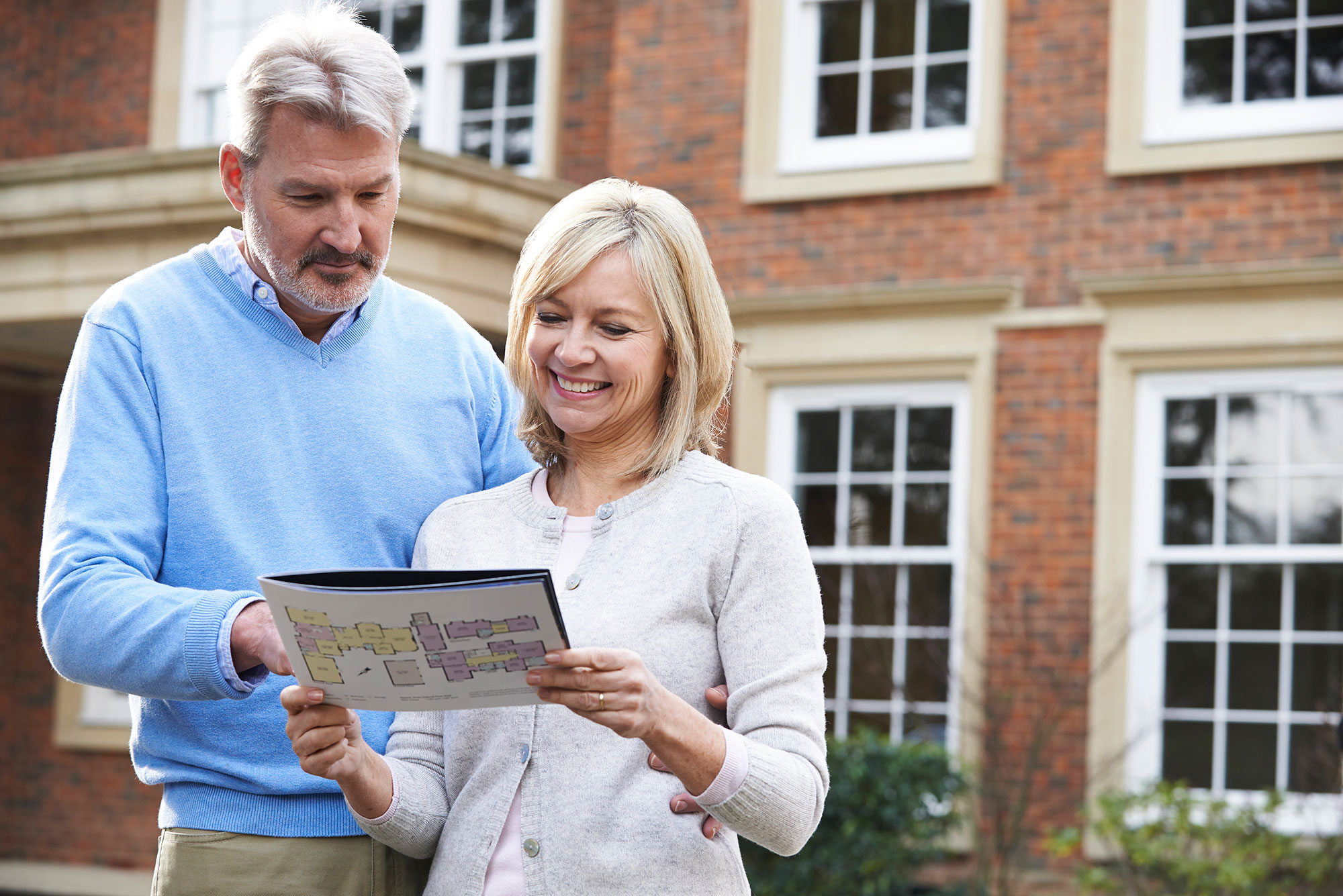 Is It Smart To Buy A Home?
You may wonder if buying a home is such a good idea and it's important to consider all of the facts. Like every market, the housing market has its ups and downs. Home ownership is still one of the best long-term investments for individuals.  Real Estate has historically, increased in value, despite shorter periods of depreciation due to local markets and/or national economic conditions. The data shows that homes generally appreciate about 5% per year.
What about SAVINGS & INVESTMENTS?
If you think about five percent, it may not seem like a great return, but you have to consider the context of the situation.  Let's say you put 10% down on a $200,000 home, which would be $20,000 as your initial investment.  Your $200,000 home would gain $10,000 in value during the first year, earning $10,000 on an $20,000 investment, which is a whopping 50% return. If you spent $20,000 on a down payment in the stock market with a 5% return, you would only gain $1,000 in profit!
Are There TAX BENEFITS?
Your property taxes as well as the interest on your mortgage are both tax deductible. You can deduct those costs from your income, thus reducing your overall taxable income. In other words, the government is subsidizing your home.
What are some OTHER BENEFITS?
When you own a home, you can make the space yours in almost any way you want. And you benefit when you do home improvements, both financially and psychologically. Homes generally have more space, for storage, living, etc. than other living arrangements. Not to mention that you have space outdoors for barbecuing, pets, and kids. Owning your home carries with it a sense of pride, accomplishment, and even an elevated social status. When you're considering buying a home, it's important to consider the broad range of benefits that owning a home can have. Always make sure you have an experienced real estate agent and loan officer to help make sure you're getting a home that is right for you, both financially and psychologically.
Build a Plan of Action and Get Ready
One of the biggest investments one can make is buying a home.  The best way to reduce the amount of stress and get the best possible deal is by being organized and in control.  Anticipation of the steps required is important to achieve your plan of action and get you to your housing goal. Take the time to lay the groundwork for your decision-making process by building a plan of action How much you can afford is the first question you should ask yourself. Find a lender and get pre-approved if you're not sure on the price range. Pre-approval will let you know how much you can afford and allows you to look for homes in your price range. The anxieties that usually come with home buying can be alleviated by getting pre-approved.  You know how large your monthly mortgage payments will be and exactly what you qualify for and at what rate, and you know how much you will have for a down payment. You avoid the frustration of finding homes that you think are perfect but are not in your price range once you are pre-approved. You have to ask yourself where you want to live and what the best location for you and/or your family is. Things to consider:
– Convenience for all family members
– Proximity to work, school
– Crime rate of neighborhood
– Local transportation
– Types of homes in neighborhood, for example condos, town homes, co-ops, newly constructed homes etc.
Obtaining Pre-Approval
No longer do we recommend that buyers go house shopping and when they find their dream home, get approved for the loan. That has been proven in today's world to be the least effective method. You can pre-qualify for a mortgage over the phone in most cases.  Lenders can estimate how much mortgage you qualify for by your income, debt, assets, and credit history.  Being Pre-approved and Pre-qualified are 2 different things.  Pre-approval means that you have applied for a mortgage; you have filled out the mortgage application, received your credit report, and verified your employment, assets, etc.  However, when you're Pre-approved, you know exactly what the maximum loan amount could be. If you are competing with other buyers who are Pre-approved, your letter of Pre-qualification does not count for much.  You and the seller know exactly how much house you can afford if you are Pre-approved. The Seller knows immediately that you have credibility as an interested buyer and that you qualify for a loan to buy their property. Legitimate lenders include: banks, mortgage bankers, credit unions, savings and loan associations, mortgage brokers, and online lenders. In addition to being pre-approved, it's important to be pre-approved with a legitimate lender.
Always Use A Buyer's Agent
First, find an agent who represents you and not the seller. This is beneficial during the negotiation process. If you are working with a buyer's agent, he or she is required not to tell the seller of your top choice. In addition, he or she is also focused on getting you the lowest asking price. It's important that you choose an experienced agent who is there for you who acutely aware of the current real estate market. Your agent should be actively searching potential homes, keeping you informed of the entire process, negotiating continuously on your behalf, and answering all your questions promptly with competence. Also, when you use a buyer's agent, you will see more properties. Not only are they plugged into the Multiple Listing Service, but they are also actively finding homes that are listed as FSBO, or homes that  potential sellers are considering listing.
Don't Make Any Major Credit Purchases
If you are planning to buy a home or are in the process of buying a new home, don't go on a spending spree using credit. Your mortgage pre-approval is subject to a final evaluation of your financial situation.
Every $100 you pay per month on a credit payment could cost you about $10,000 in home eligibility. For example, a car payment of $300/month could mean that you qualify for $30,000 less in a mortgage.
You should consider not making any large purchases until after closing even if you have accumulated enough savings. The last thing you want is to know that you could have purchased a new home had you curbed the urge to spend.
Changing Markets
HOT MARKET
This is an extremely competitive market and is advantageous to the seller. Sometimes, homes will sell as soon as they are listed or even before homes are listed. Typically, during a hot market, multiple offers will be made on each home and more often than not, homes will sell for more than the asking price. It is even more crucial to be prepared and to be ready as a buyer when the market is hot. It can be easy to get caught up in the bid for a home, but if you are prepared (pre-approved, solid in price range, realistic about your needs), it is easier to remain focused on your housing needs and price range. When the market is hot, homes will sell as soon as they are listed and sometimes before they are listed.  Multiple offers can be made on each home and will typically sell for more than the asking price!  As a buyer, it is critical to be prepared when the market is hot. If you're Pre-approved, you can remain focused on your housing needs and price range and strike quickly when you find a house you want to make an offer on..
NORMAL MARKET
In a normal market, there is a healthy number of homes available and an average number of buyers. Neither the buyer or the seller is necessarily favored in a normal market.  A seller may not be desperate to sell and may not have as many offers on their home. It is the buyer's responsibility to be prepared during a normal market and unlike the hot market the chances to negotiate are higher. A buyer can expect to make offers at lower than the asking price and sometimes negotiate a price at least somewhat less than what the sellers are asking.
COLD MARKET
Houses may be listed for more than a year and the list prices may drop considerably in a cold market.  This market is advantageous to the buyer and gives time to make an offer that works to his or her best interest.  Sellers are much more likely to be accommodating to the buyers needs and price offers.  An offer still must be realistic since typically, the bottom line goal is to get your dream home at the best possible price.
Finding the Right Seller
A highly-motivated seller is always the best because he or she is more likely to sell at a price that is less than his or her house is actually worth.  It's important to find out the reason why so you can get the price you want and help the seller get what they want which is most likely "a timely sale!" When given the opportunity to meet with sellers, ask them why they are selling. The reason could be anything, such as a job change to a new location or financial problems. If you can solve their problem, whether it is cash related or time related, do so. For example, if the sellers are highly motivated because they need to move quickly, give them a fast sale – and a lower price. If you can make an offer, even a low one, that gives them cash in a short time, they are more likely to accept. Finding out why the seller is selling helps buyers understand their motivations.  Whether it's a situation like a job change to a new location or financial problems you may be able to solve their time or cash related problem by offering to move quickly, give them a fast sale – and a lower price.  They are more likely to accept a low offer that gives them cash in a short time and meets their specific needs. Not every seller is as genuinely motivated as they make themselves to be. There are also some sellers that you should be weary of. Some possible hints:
– They stall on having the home appraised or inspected
– They are unable to clear up liens against their property
– They do not own 100% of their property
– They push back the move-out date
– They do not have a replacement property or back up plan
It isn't always possible to find the perfect seller. But it is possible to find out which sellers are legit and which ones aren't.
Should I Consider Buying A Foreclosure?
Foreclosed properties are a riskier investment although they can be priced at a significant discount.  If you're considering a foreclosure it is important that you do your due diligence. There are many issues that should be considered and done before buying a foreclosure:
– Check for liens – find out if there are any liens against the property because you will be responsible for paying them
– Know how good of a "bargain" you're getting – foreclosures are sold "as is" and in many cases you will not be able to do a proper inspection. You may end up paying thousands of dollars repairing the property before it is fit to be lived in.
– Do a title search – make sure that when you purchase a foreclosure that you are the only person who has any ownership claim
– Check for a second mortgage – you don't want to be surprised by an extra mortgage that you will need to pay
Also, know the advantages and disadvantages that come with each different type of foreclosure property, such as:
Pre-foreclosure
Auction
Real Estate Owned (REO), also called "bank owned"
WHAT IS A PRE-FORECLOSURE?
When you buy the home directly from a homeowner before the bank officially forecloses; it is considered a pre-foreclosure.  When purchasing straight from the homeowner, you will be able to gather all the necessary information like, title information, inspection reports, etc., that you might not be able to secure with other foreclosure properties.  You will be responsible for all future payments along with any overdue back payments, once you take over the mortgage.
SHOULD I BUY FROM AN AUCTION?
A foreclosed property will most likely end up at a real estate auction.  These auctions and their practices vary by state but commonly are held on a courthouse steps, at the county clerk's office, or in front of the foreclosed home. Even though real estate auctions offer the best chance for a good deal, they also hold the greatest risk.  There are no opportunities for buyers to perform inspections so the property is sold "as is."  The buyer must pay cash, usually a cashiers' check at the completion of the auction sale. In the case a tenant is still living in the home, the buyer would be responsible for the costly process of eviction.
WHAT ABOUT REO's?
An REO (Real Estate Owned) is a property that has gone to auction and failed to sell.  Many times, homes do not sell at auction or even get bids. Even though an REO property is the least likely of the foreclosure properties to represent a bargain, it is the least risky route. The property can be fully inspected, any title issues can be found and dealt with, and the sale can be subject to a mortgage. REO properties also tend to be in better condition than other foreclosure properties. In some states, a redemption period allows the original owner to buy back the property by paying the remaining balance owed.  This is important to consider when purchasing an REO foreclosure.  It is possible to have this redemption period waived, so it is important to check the state laws before purchasing the property. Still interested in buying a foreclosure property? If so, always do your research before purchasing!
Why An Inspection?
A buyer is entitled to know exactly what he or she is buying.  You can't take anything for granted regardless of what the seller or listing agent is telling you.  You MUST have a professional home inspection whether you are buying an existing home or new one. Getting an oral and written opinion as to the home's condition by an expert is extremely important. It is important to ensure that the report is done by a professional organization.  You should never skip an inspection and you should always be present with the inspector during the inspection. You will be able to ask questions about the property and get unbiased answers.  Many times, the oral comments by the inspector are even more revealing and detailed than the written report.  You should always review the inspection carefully. You must demand an inspection when you present your offer and it should be written in as a contingency.  You should not buy the home if you do not approve of the inspection report.  A Real Estate Contract automatically provides an inspection contingency.
Financial Stress - And How to Avoid It
Always ask the right questions, and know exactly what your needs are, and you can find the right loan for you. There are certain approaches that you can take while mortgage shopping that can cost or save you money. The better qualifications you have, the lower your interest rate will be. It's the interest rates or the down payments that vary.  However, there are mortgages available for almost everyone. Know what monthly dollar amount you feel comfortable committing to, before speaking with a lender. It is easier for you to determine the monthly amount and what value of home the monthly amount translates into when you discuss mortgage pre-approval with your lender. It's important not put yourself in the position where you will be paying more each month than you intended simply because the dream home requires it. Find the one that best suits your needs by doing your research on the types of mortgages available to you . There are a number of considerations that must be made in terms of finding the best mortgage for each individual:
–  Are the interest rates falling or rising?
– What type of market are you in?
– If you want to always know what your payment will be you should find a fixed mortgage rate.
– Do you intend to resell the property?
– Do you only need the mortgage for a short time?
– What are your long-term goals?