The stories behind some of Utah's most unusual ski trail names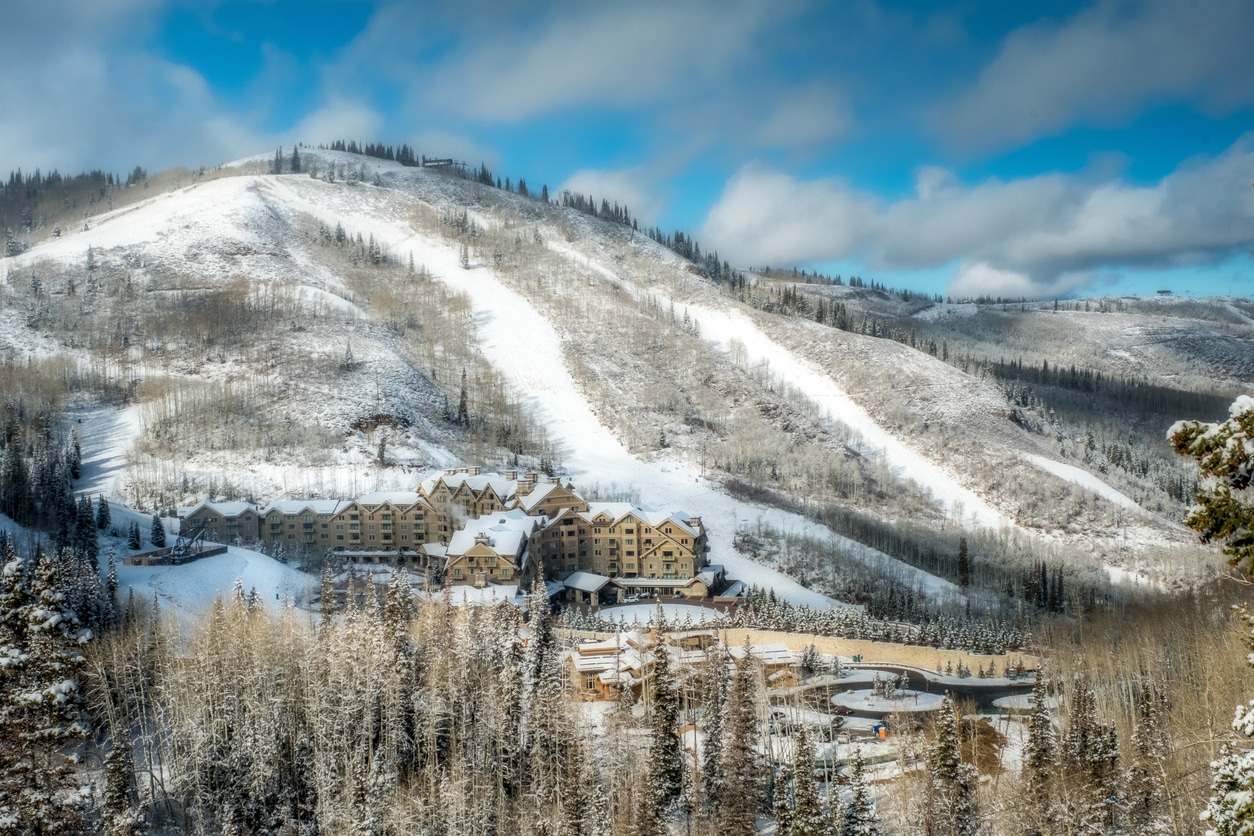 ---
DEER VALLEY RESORT, Summit County — The Ruins of Pompeii,
Gnat's Eye
and the Orient Express. What do these three things have in common? They are all names of popular ski runs at the Deer Valley Ski Resort near Park City.
Utah is famous for its ski resorts, attracting people from all over the world. There are 14 ski resorts in Utah, with "10 world-class ski resorts within an hour radius of the Salt Lake airport,"
according to Ski Utah.
Some of the ski trails at the various resorts have unusual and interesting names and even more interesting back stories.
Solitude Mountain Resort
At Solitude Mountain Resort, you'll find a black diamond run called
Barrett's Glade
. The trail is named after Robert M. Barrett, who developed the ski resort after he made his fortune by uranium mining in Moab, according to the Solitude Mountain Resort website. Barrett moved to the Salt Lake Valley for the skiing at the Alta Ski Area, and he ended up purchasing land in Big Cottonwood Canyon and
opened it for skiing in 1957.
Snowbird Resort
Snowbird Resort also has some interesting trail names and backstories, as reported by
Ski Utah
. In an effort to name all the trails before Snowbird Resort opened in 1971, owner Dick Bass hosted a naming party for the ski runs, according to Ski Utah. Many of the trails were named after friends and family of Dick Bass. For instance, Silver Fox Trail was named after Bass' partner, Ted Johnson, because he had premature gray hair and was nicknamed the "Silver Fox," Ski Utah stated. The Alice Avenue run is named after Bass' wife and Bassackwards is named after Bass, himself. Other ski trail names had more intense origin stories. "Patroller Tom Trulock cleared brush on the mountain during the summer," according to
the Ski Utah article.
"He fell on the chainsaw he carried and it gashed his arm. The run 'Tricep' used to be known as Trulock's Tricep."
Deer Valley Resort
Deer Valley Resort has followed the same tradition of naming ski runs after people. According to the
International Skiing History Association
, Stein's Way is named after the late director of skiing at Deer Valley Resort Stein Eriksen. The founder of Deer Valley Resort, Edgar Stern, has his own run as well: Edgar's Alley. Emily Summers, the senior communications manager for the Deer Valley Resort in Park City, said that 98 of Deer Valley Resort's 103 ski runs are named after the original mining claims. "Skiers may notice spelling mistakes since we still use the original spelling," Summers said. "For example, the run "Know you Don't", which was the Slalom course for the 2002 Winter Games." Some of the trails are also named after their reputation. Summers said that Race Hill at Deer Valley was named for its constant competition. A notoriously easy slope at Snowbird was named West 2nd South after "the red light district where women were 'easy,'" according to
Ski Utah
. As powder season approaches, take the opportunity to find the meaning behind your favorite trail's name and add a little history lesson to your winter fun. What do you think is the most unusual trail name? Let us know in the comments.
Editor's note: The article initially had a typo of 1857, instead of 1957 for when Solitude Mountain Resort opened. That has been corrected.