6 Common Questions About Buying Your First House, Answered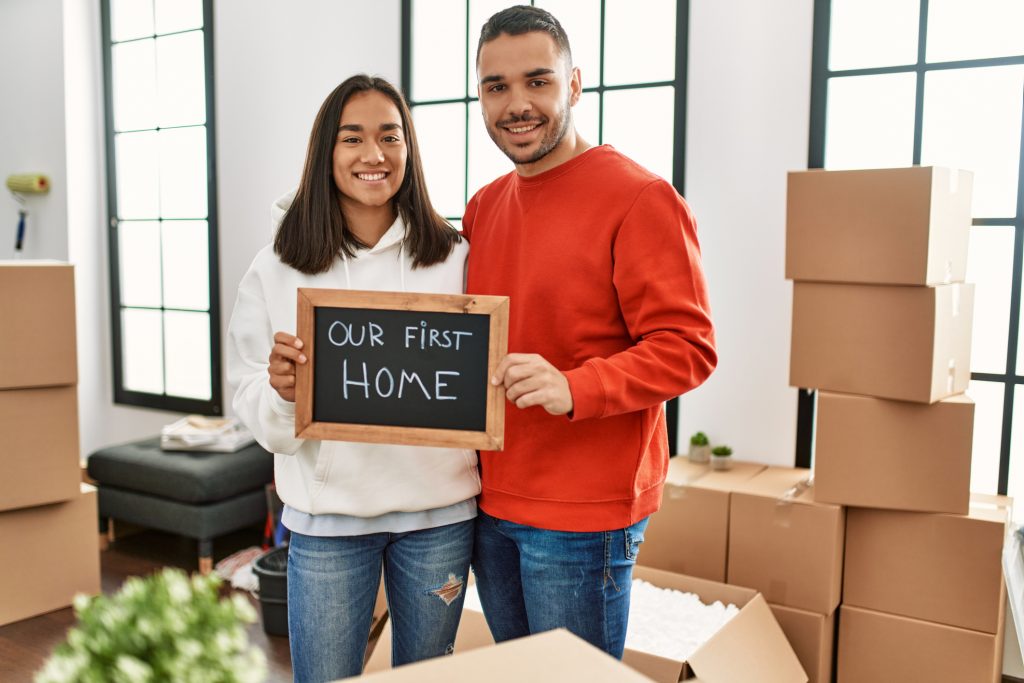 When you first start learning about the homebuying process, one thing is for certain: you'll have a lot of questions. There's plenty of new terminology to pick up, information to process, and even more questions to be answered. A good place to start your homebuying journey is by signing up for Apartment Therapy's 
Home Economics newsletter
 and enrolling in a 
first-time homebuyer course
.
Beyond that, though, you'll probably have more than a few lingering curiosities. That's why we're answering common questions from AT readers and followers. Here are six that pop up often, answered.
Is it better to have a big down payment or a small one? —An @ApartmentTherapy Instagram follower
It depends on your financial situation! Putting 20 percent down will not just help you avoid private mortgage insurance (PMI), but it will translate to lower monthly mortgage payments, says 
Keisha Blair
, author of "Holistic Wealth: 32 Life Lessons To Help You Find Purpose, Prosperity and Happiness" and founder of the Institute on Holistic Wealth. But you don't want to stretch your budget too thin, and first-time buyers can often take advantage of programs that allow for lower down payments, she says. By doing so, you can have some wiggle room to grow your savings or establish an emergency maintenance or repair fund.
How does my existing debt affect my ability to take out a mortgage? —M.R., Los Angeles, California
A healthy credit score helps you secure the best possible interest rate on a mortgage. But financial experts say your debt-to-income ratio is an even more important factor, because it determines whether or not you can qualify for a mortgage in the first place. Consider 
43 the magic number
. Lenders want to make sure your monthly obligations don't exceed 43 percent of your gross income, which is your income before any payroll deductions. For underwriting purposes, the lender sees the debts that are on your credit report. Paying down a credit card or paying off an auto loan are ways you can improve your DTI.
What questions should I ask when looking at homes (I heard it's good to ask when the roof was last replaced)? —T.J., Grand Rapids, Michigan
It's a great idea to find out when the roof was last replaced! You should inquire about other renovations, appliance upgrades, and maintenance projects, too — just make sure to ask 
when 
they were completed. These questions can help you get a sense of what big-ticket items or repairs you might need to budget for down the line. The same goes for condo fees and other kinds of dues. If you're getting close to making an offer, you can also 
ask would-be neighbors some questions
 about the neighborhood and HOA.
How can I qualify for a mortgage as a freelancer? —M.J., Los Angeles
Lenders do tend to have stricter requirements for
self-employed folks looking to take out a mortgage
. The key for these types of borrowers, who don't have traditional W-2s, is to keep meticulous business records. At the very least, you'll need at least two years of income tax returns and recent bank statements to prove you have a stable income. Keep in mind that freelancers often take tax deductions and write-offs, which can translate to a lower net income. To help with this, look into your state's first-time homebuyer programs designed specifically for entrepreneurs.
When moving, and thus switching employers, how many months of employment do you need in order to qualify for a home loan? —K.D., Denver
The answer can depend on your loan type, but, in general, lenders assess a borrower's ability to repay their mortgage by measuring their income and employment history. To do this, they'll likely request documentation that confirms at least a consistent two-year work history (through tax returns, pay stubs, W-2s, etc.). So, changing jobs right before entering the mortgage application process could raise flags for the lender, explains Andy Taylor, general manager of 
Credit Karma
 Home. "If your new job is in the same field as your previous job and you are making equal or higher pay, there shouldn't be an issue," he says. Say your new job lands you in a new industry or your pay decreases? This could make it harder for you to be approved for a loan, he says. If you find yourself in this position, it's best to take a proactive approach and inform your lender of this change before beginning the application process, Taylor recommends.
What does a mortgage broker do? Are they the same as a loan officer? — An
@ApartmentTherapy
 Instagram follower
A broker is different from a loan officer. A mortgage broker works independently as a middleman between the borrower and various lenders, while a loan officer works directly for a lender, explains Holden Lewis, a home and mortgage expert at
NerdWallet
. "A broker's job is to find a suitable loan by shopping multiple lenders," he says. "A loan officer's job is to find a suitable loan from just one lender. Either one — broker or loan officer — can give you a good deal."
Written By: Brittany Anas