Salt Lake City No. 1 in market for the biggest increase of homes for sale in 2023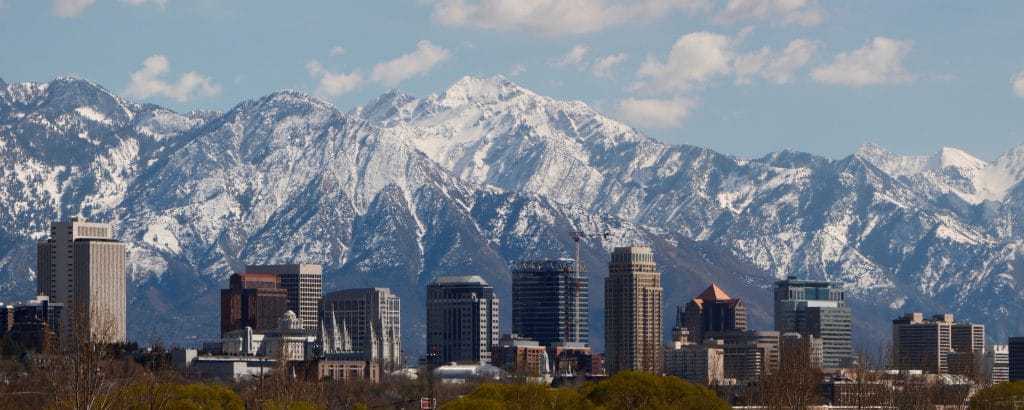 In another year of slim home pickings, Knock forecasts Salt Lake City, Dallas and Denver will have biggest increase of homes for sale in 2023.
Buyers are entering a calmer housing market, but with little incentive for homeowners with sub 3% mortgage rates to sell and 50 of the 100 largest markets expected to see inventory declines, they will continue to have a limited number of homes to choose from. Shoppers with some flexibility in terms of when and where they purchase may have a better chance of finding a home, according to the 
Knock Buyer-Seller Market Index
 released today. According to the Index, which analyzes key housing market metrics to measure the degree to which the nation's 100 largest markets favor home buyers or sellers, the housing market has shifted dramatically over the past 12 months when none of the markets tracked favored buyers. In December 2022, 13 markets favored buyers, 43 were neutral, not favoring buyers or sellers, and 44 favored sellers. Despite a slight increase in home prices (+0.7%) from December 2021, homes sold at a lower price than the asking price in all but six of the 100 largest markets – Buffalo, N.Y.; Hartford, Conn.; New Haven, Conn.; Rochester, N.Y.; Springfield, Mass. and Syracuse, N.Y. Median days on the market increased to 29, a full two weeks longer than a year ago. At year-end, there were a total of 354,000 homes for sale, an increase of 32.1% year over year, primarily as a result of falling sales, not the addition of new listings. "We expect 2023 to bring more balance to the housing market, which is certainly good news for buyers following three years of intense competition. At the same time, with inventory down nearly 42% from the start of the pandemic and no real incentive for sellers to move, finding a home you both like and can afford will remain a challenge," said Knock Co-Founder and CEO Sean Black. "Those buyers with flexibility on where and when to move have an opportunity to find more homes for sale in some of the nation's largest and most desirable housing markets beginning in the fall."
The 10 markets where buyers will see more choices
If one thing is true about 2023, it's that buyers will experience different scenarios based on their location. While inventory is expected to increase 17% across the nation, the number of homes available for sale is expected to decline in half of the largest 100 markets. To find where it might be easier to buy, Knock looked at the markets where inventory is forecast to increase the most and when buyers will have the most options. The top 10 markets likely to see the biggest gains in for-sale homes in 2023 in rank order are: Salt Lake City; Dallas, Denver; Charlotte, N.C.; Memphis, Tenn.; Las Vegas; Charleston, S.C.; Colorado Springs, Colo; St. Louis and New Orleans. Inventory in these markets is forecast to increase throughout 2023, peaking in September, October and November. This means there will be more choices for buyers with flexibility to wait until the fall. Inventory in the Top 10 markets reached all-time lows during the pandemic. However, they did not see the same massive declines as the rest of the nation. In the three top markets – Salt Lake City, Dallas and Denver – inventory declined by approximately 20.3%, 34.3% and 19.9%, respectively, between December 2019 and December 2022. This is lower than the 42% decline seen nationwide. Although low housing inventory has led to record-high home prices over the past several years, the forecasted inventory growth in these markets won't necessarily translate into home price declines. Only three of the markets – Salt Lake City, Las Vegas and New Orleans – are forecast to see price declines over the next 12 months. Six are projected to see prices rise with the median home price in St. Louis forecast to increase nearly 10% year-over-year. Currently, only three of these markets – Colorado Springs, Colo., Dallas and Las Vegas – favor buyers. By the second half of 2023, all but St. Louis, which will be in neutral territory, will favor buyers.
Markets forecast to see the largest inventory gains
| | | | | | | |
| --- | --- | --- | --- | --- | --- | --- |
| Rank | Market | Projected YOY inventory growth | Median sale price | Projected sale price change | Month inventory will peak | Current market status |
| | National | 17.1 % | $365,000 | -4.0 % | September | Neutral |
| 1 | Salt Lake City, Utah | 178.0 % | $460,000 | -17.0 % | October | Neutral |
| 2 | Dallas-Fort Worth-Arlington, Texas | 100.4 % | $375,831 | 6.3 % | October | Favors Buyers |
| 3 | Denver-Aurora-Lakewood, Colo. | 95.1 % | $550,000 | 4.8 % | September | Neutral |
| 4 | Charlotte-Concord-Gastonia,N.C.-S.C. | 81.8 % | $349,000 | 7.9 % | December | Neutral |
| 5 | Memphis, Tenn.-Miss.-Ark. | 48.2 % | $255,000 | 0.3 % | November | Neutral |
| 6 | Las Vegas- Henderson-Paradise, Nev. | 39.6 % | $382,000 | -6.8 % | September | Favors Buyers |
| 7 | Charleston-North Charleston, S.C. | 39.3 % | $362,500 | 0.0 % | September | Neutral |
| 8 | Colorado Springs, Colo. | 38.0 % | $430,000 | 0.5 % | September | Favors Buyers |
| 9 | St. Louis, Mo.-Ill. | 35.8 % | $230,000 | 9.8 % | September | Favors Sellers |
| 10 | New Orleans- Metairie, La. | 34.2 % | $270,424 | -0.1 % | October | Neutral |
Buyers expected to return with seasonal force in spring, creating a window for sellers
The housing market will likely return to more seasonal patterns in 2023 – shifting toward sellers in the spring before moving firmly into buyer market territory by summer where it will remain through year-end. By December 2023, 34 markets are forecast to be buyers' markets (up from 13 in December 2022), 34 markets will remain sellers' markets (down from 44) and 32 will be neutral. Inventory constraints will keep home prices from falling significantly. Just 16 of the nation's 100 largest markets are expected to see home price declines. In contrast, the forecast calls for median sale price increases of at least 10% in 20 markets during the same time frame. Home prices are forecast to peak at $366,000 by June 2023 – well below the record-breaking annual median sale price peak of $410,000 set in April, May and June 2022. By December, the median price is forecast to be $351,000, a 4% decline from $365,000 year-over-year. Home sales are forecast to decline by 10.5% year over year, with the number of home sales declining in 75 markets. Median days on market are forecast to increase to 52 days by year-end — the longest of any time since January 2017. Raleigh, N.C. and Greeley, Colo., are expected to lead the nation in days on market at 130 and 104 days, respectively. The sale-to-ask price ratio is forecast to hover between 2-3% below list price through spring. It will begin to decline in August, ending the year down 4%, the lowest since January 2017, the beginning of Knock's Buyer-Seller Market Index. To view the full report, including rankings of the top buyers' and sellers' markets, charts and metro-level data for the 100 largest markets, please visit:
https://www.knock.com/blog/top-10-markets-with-the-biggest-increase-of-homes-for-sale-in-2023/
Methodology
The index comprises six measures: the ratio of average sale to asking price, number of homes sold, number of active listings, median days on market, median sale price and the rolling supply of homes in a given month. It uses data on more than 150 million properties in the nation's 100 largest, most active metropolitan areas since November 2016 from a number of sources. Median days on market data is not available for seven of the 100 largest markets (Boise, Idaho; Richmond, Va.; Seattle; Allentown, Pa.; Portland, Maine; New Haven, Conn. and Bridgeport, Conn.) Index values range from -4 to 4, with lower values indicating a relatively favorable market for buyers and higher values indicating a relatively favorable market for sellers. Index values ranging around zero denote a somewhat neutral housing market.
About Knock
Knock is an innovative fintech company making home buying simple and certain. Our flagship Knock Home Swap™ product empowers consumers with a non-contingent, cash-like offer right on their phone to buy the home they want before selling the home they have, providing the certainty of locking in their dream home with the convenience of not having to live through repairs or showings of the old house. Launched in 2015 by founding team members of Trulia.com, Knock currently operates in 75 markets nationwide. Knock has raised $900 million in debt and equity from top-tier investors, including Foundry Group, Greycroft, RRE, Parker89 and The National Association of Realtors®, giving NAR's 1.5 million members the ability to market Knock's homeownership solutions to their clients. For more information visit: 
knock.com
.

lindasecrist.com
Linda Secrist's Salt Lake City Real Estate Home Page 
• 
Salt Lake City Real Estate
 • 
Draper Real Estate 
• 
Holladay Real Estate 
• 
Sandy Real Estate 
• 
South Jordan Utah Real Estate 
• 
Salt Lake City's Top Real Estate Agent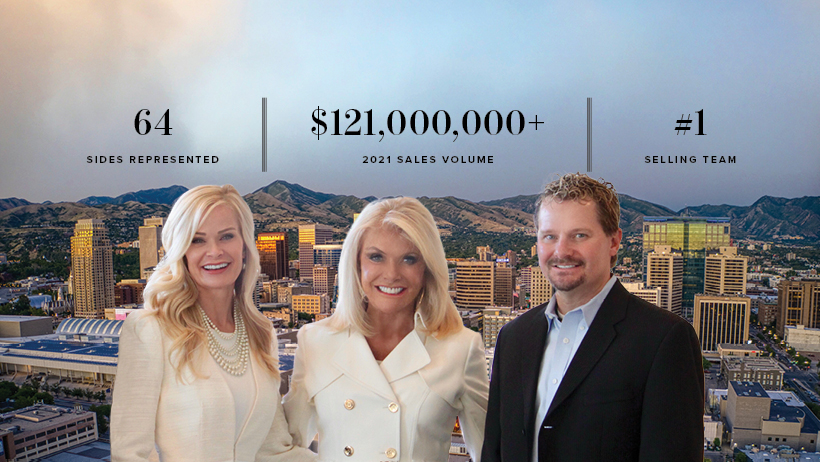 Linda Secrist & Associates is the top selling team in luxury homes in the SLC Market. They have received countless awards over the past 20 years, including "Sales Team of The Year" for over 10 years including 2019! Linda Secrist is #54 in the top 100 Agents in the World in luxury residential real estate. If you're searching for homes in Sandy, Salt Lake, Cottonwood Heights, Millcreek, Draper, South Jordan, Bountiful, Centerville, Farmington or anywhere in northern Utah, Linda Secrist & Associates are the real estate agents to call. If you're buying or selling a home, don't hesitate to text or call us at 801-455-9999!
#land #home #house #mcm #wcw #uthahomesforsale #Openhouse #homebuying #utahluxuryhomes #luxury #luxurylifesyle #buyahome #utahrealestate #utahrealtor #no1realestateagent #homesforsaleinutah #bestrealtor #skiutah #utahlistings #mlslistings #skiutah #funthingstodoinutah #relocatetoutah #thegreatestsnowonearth #utahskiresorts #worldclassskiresorts #utaheconomy #utahinvestments #stagingyourhome #villaatdimpledell #searchutahhomes #luxuryhomesforsaleinutah #mainfloormaster #homesforsaleinsandyUt #homesforsaleinpepperwood #homesforsaleindraper #searchallutahhomes #utahhousingmarket #slchousingmarket #hometrends #luxuryhomes #modernhomes #openfloorplans #relocate #relocation #seller #buyer #saltlakerealestate #buyingahome #mainfloorliving #homestyle #homedesign #number1 #sellingahome #silicon #slopes #lindasecristandassociates #lindasecrist #saltlakerealestate #utah #UT #Newhomes #Utahhomes #Realestate #Openhouse #tour #sale #rambler #shop #linda #Secrist #Associates #Events #MLS #Parkview #Villas #Luxurylifestyle #Saltlakeolympics #winterolympics #skiutah #thegreatestsnowonearth #Sundancefilmfestival #siliconslopes #winter #Snowbasin #Ski #Skiing #resort #opening #Mountains#Deervalley #concert #outdoor  #hometour #newdevlopment #mainfloorliving #property #realestate #downpayment #save #relocate #relocation #Zionsnationalpark #BryceCanyonNationalPark #TheSecristTeam #Beautiful #Canyons #Mountains #Canyonlands #Ski #Skiing #thesecristteam