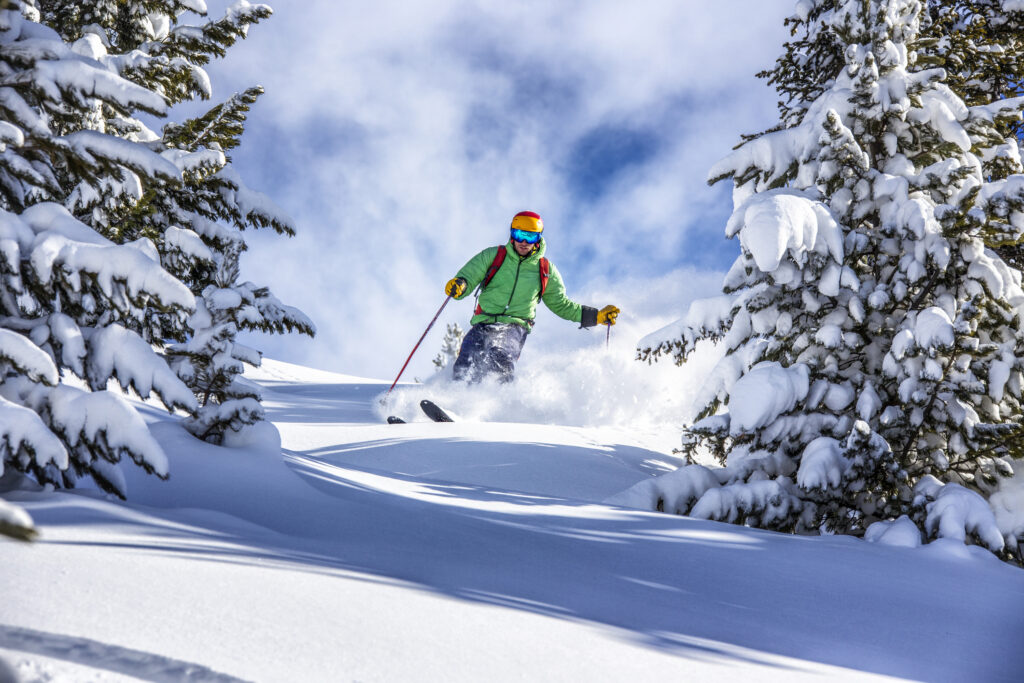 Undiscovered Powder Mountain is a true throwback to how skiing used to be, with uncrowded slopes, great snow, and prices that let everyone in on the fun.
Last Year's Ranking: 18

Strengths: Snow, Value, Access, Terrain Variety

Weaknesses: Lifts, Dining, Nightlife

Likelihood to Return: 1/30
Well, this one took the SKI staff by surprise. Powder Mountain has been popping into and out of the survey for the last several years, a gritty ski area with old, slow lifts, limited dining, throwback lodging, and  not a speck of nightlife to be found. The ski area's rise to the top of the survey comes at a time when enough skiers are looking for just what Pow Mow has to offer: Massive adventure at a good price without all the noise. Is it for everyone? Not if you're looking for five-star dining or a rocking après scene. Survey participants love pretty much everything about Powder, but especially how they limit daily lift ticket sales, how the food in the lodges doesn't cost an arm and a leg, and how they can find powder on the slopes days after a storm. Grievances were shared about the parking situation, and there are a good number of people calling for a few more high-speed lifts mixed in with the fixed-grip chairs. But overall, the less change that comes to this diamond in the rough, the more satisfied customers it's likely to keep. "Love the fact that we can find powder four or five days after a storm. Cannot beat the low cost of the tickets. No lift lines."
Most Insightful Reader Comment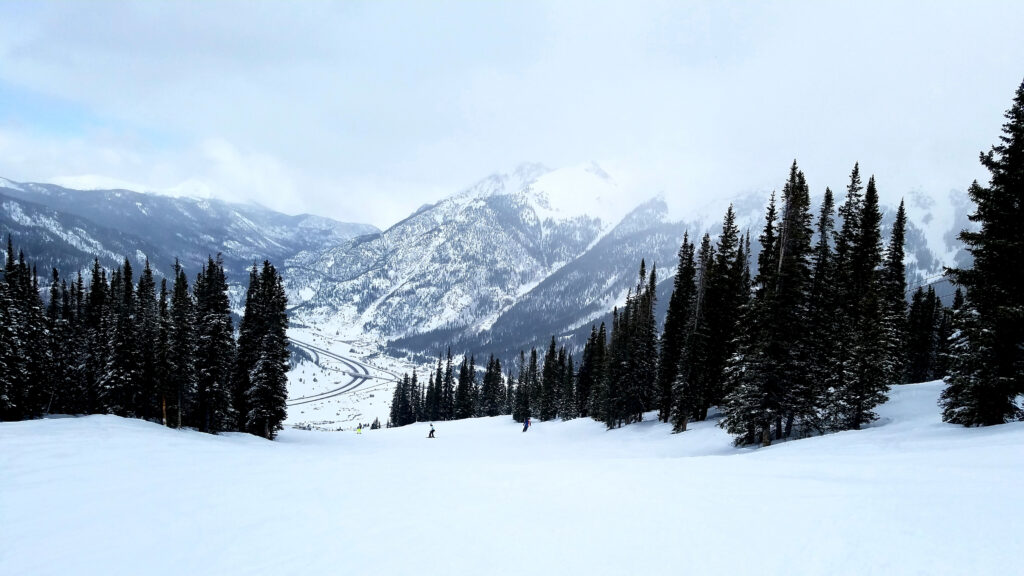 No. 2: Snowbasin Resort, Utah
Snowbasin's great on-mountain attributes are complemented by its pristine lodges and delicious dining.
Last Year's Ranking: 14

Strengths: Snow, Access, Lifts, Grooming

Weaknesses: Lodging, Après, Nightlife, Local Flavor

Likelihood to Return: 8/30
With all the issues in the Cottonwood Canyons last season, Snowbasin became the de facto destination for lots of Salt Lake City skiers who chose to ski rather than sit in traffic. Most of them liked the experience, and that showed in this year's rankings. Snowbasin is a bit of an anomaly among the rest of the resorts in the Top 10 in that it doesn't have any lodging at its base. Accordingly, its scores in the traditional destination resort categories are low. But it makes up for it with high scores in many of the categories that core skiers cherish, including fast lifts, meticulous grooming, good snow quality, and enough different types of terrain to satisfy all comers. "Quiet during the week. There are rarely lift lines after the initial morning opening," said one Snowbasin regular. "Great terrain with many options." With all the new interest come all of the complaints about crowded slopes and lift lines, which Snowbasin was not immune to last season. Management now has the tricky job of keeping their original fanbase happy while catering to new visitors. No easy task.
No. 3: Sun Valley, Idaho
Steeped in history and with some of the best fall-line skiing in the country, Sun Valley is a must-visit for everyone who call themselves skiers.
Last Year's Ranking: 1

Strengths: Guest Service, Grooming, Lifts, Dining, Lodging

Weaknesses: Access, Value, Challenge

Likelihood to Return: 3/30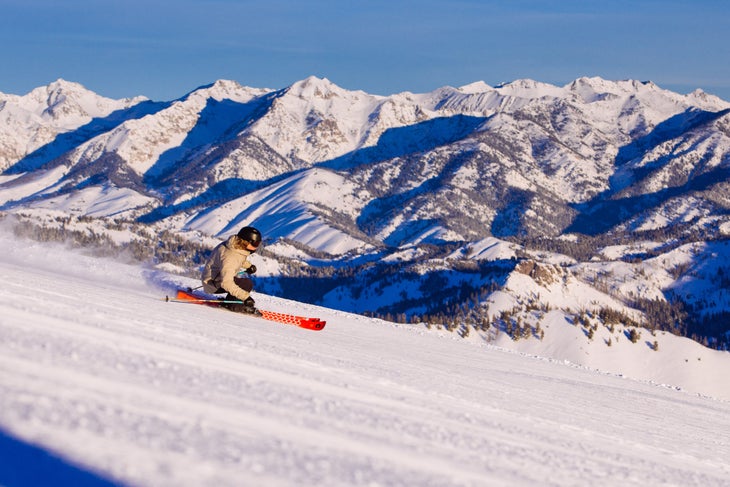 After a three-year streak, Sun Valley drops a bit to No. 3 in this year's survey, which is still a very good showing for the central Idaho destination resort. Sun Valley is truly a place with its own character, from the shops and restaurants of walkable downtown Ketchum to the steep, fall-line groomers at the ski area. Surve-wise, Sun Valley scores very consistently across the board, notching its highest scores in the off-slope amenity categories such as Dining, Lodging, Après, and Guest Service.
On the slopes, the resort has one of the best lift networks in the industry as well as a mountain ops team known for laying down excellent corduroy. "Fantastic all-around resort, my absolute favorite," said one SKI reader. "Recent terrain expansion and lift updates have really improved the already great experience." Reader grumbles are pretty tame, with the usual complaints about the cost of lift tickets and on-mountain food that we see at most destination resorts these days. Oh, and it's hard to get to, a fact that readers acknowledge but wouldn't change, as it helps keep the crowds, especially important as Sun Valley begins its third season on the Ikon Pass.