The 10 States Predicted to Have Strong Housing Markets in 2018
According to a recent blog post from Credit.com, the following information lists Utah as #5 in strong housing markets for 2018.  It seems everything being predicted from many sources over the past month confirms what we are presently experiencing in the Utah real estate market.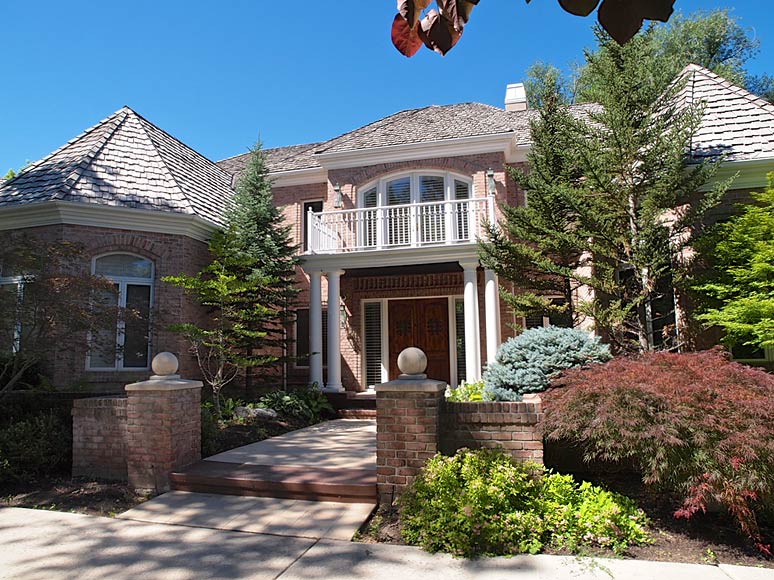 The housing market in the U.S. has experienced a major uptick over the past two years. In 2016, existing home sales were the 
strongest they've been since 2006
. More than a decade after the worst housing crisis in U.S. history, it seems we're finally in a sustainable recovery period. As we enter 2018, the housing market shows no signs of slowing, and is slated to remain among the world's top performers, according to a forecast from 
Fitch Ratings
. U.S. home prices are expected to rise 4.6 percent this year.
Here are 10 states that are predicted to be among the top performers in 2018:
Nevada
Housing forecasts for Nevada suggest that the market will continue to be strong, and that home prices will continue to rise in 2018. The fact that the state is home to Las Vegas — where median home values are expected to rise approximately 5.8 percent over the next 12 months — accounts for much of the market strength. Home values in Sin City rose 8.6 percent during the most recent 12-month reporting period, according to 
S&P/Case-Shiller's Home Price Index
. The median home price is approximately $285,045.
Texas
Thanks to a booming economy, Dallas and many other areas in the Lone Star state have seen a boom in housing over the past several years. A steady flow of profitable companies continue to relocate, expand, or launch their businesses here, thanks to lower taxes and a lower cost of living. The median home price in North Texas is $339,950. In 2018, home sales are 
expected to grow by six percent 
in 2018.
Florida
Led by cities including Deltona and Lakeland, Florida will continue to see a strong housing market in 2018. With the appeal of oceanside living, warm weather, and the ability to live an active lifestyle, Florida's most popular areas are expected to see a more than 5 percent boost. The median home price in Deltona, the state's most-booming housing area is $275,050.
California
With the economy expected to continue growing statewide, housing demand is poised to remain strong into 2018. However, a
 shortage of available homes 
for sale and affordability constraints make it a more challenging market to get into for homebuyers. Those with 
top credit scores
 have a competitive advantage over the competition when it comes to securing a mortgage. One of the fastest-growing areas, Stockton, is predicted to grow its housing market by 4.6 percent, and the median home price there is $385,050. In the most desirable areas, would-be homebuyers have been largely squeezed out altogether. For example, the median price of a home in San Francisco has increased $100,000 in the past year.
Utah
Businesses continue to flock to many parts of this state, making for a booming housing market that's set to continue into 2018. The Provo/Orem region was recently ranked as the best-performing city by the 
Miliken Institute
, thanks to a robust high-tech sector and broad-based job and wage growth. In Salt Lake City, the median home price averages $360,000, and the market is predicted to grow 3.2 percent in 2018.
North Carolina
North Carolina's strong housing market is being largely driven by the amount of people relocating there from other states. Home sales are predicted to grow 6 percent in 2018, and the median home price averages $325,000. Charlotte is among the fastest-growing because it has capitalized on the 
popularity of mixed-use developments
 that surging in popularity across the country.
Colorado
The home of the Mile High City has seen some of the steepest price increases in housing of any other state in the U.S. over the past two years. While the market will remain strong, it is poised to level out a bit in 2018 to around 3.1 percent. Colorado Springs tops the cities for growth and the 
median home price there is slated to rise 5.7 percent this year
.
Tennessee
Namely in Nashville, the housing market will continue to flex its muscle in 2018. According to a Nashville Realtor, single-family homes in the city's premier suburbs often fetch multiple offers above asking price "overnight." Currently the median home price hovers around $358,500.
Oklahoma
Oklahoma City boasts one of the strongest — yet affordable — housing markets as we move into 2018. That makes it an attractive option for those looking to secure a 
mortgage with a manageable payment
. Home prices average $99,000 there, which a bit lower than the national average, and also lower than the 
statewide median home price of $116,800
. Thanks to a lower cost of living, steady job economy, and low crime rate, the state will continue to stay at the top of the U.S. housing market this year.
Georgia
This "peach" will continue to be sweet in 2018. In a one-year period between July 2016 and July 2017, 
home values jumped 10 percent
. Thanks lower 
median home prices of $218,350
, and a smaller amount of home available for sale, we will continue to see a strong housing economy, particularly in and around Atlanta. If you're looking to purchase a home in 2018 and need to know where your credit stands, you can check your 
three credit reports for free once a year
. To track your credit more regularly, 
Credit.com's free Credit Report Card
 is an easy-to-understand breakdown of your credit report information that uses letter grades—plus you get two free credit scores updated each month.
Linda Secrist & Associates are the top selling team in luxury homes in the SLC Market. They have received countless awards over the past 20 years, including "Sales Team of The Year" for over 10 years! Linda Secrist is in the top 100 Agents in the World in luxury residential real estate. If you're searching for homes in Sandy, Salt Lake, Cottonwood Heights, Millcreek, Draper, South Jordan, Bountiful, Centerville, Farmington or anywhere in northern Utah, Linda Secrist & Associates are the real estate agents to call. If you're buying or selling a home, don't hesitate to text or call us at 801-455-9999!
#mcm #wcw #utahhomesforsale #openhouse #homebuying #utahluxuryhomes #buyahome #homebuyer #utahrealestate #utahrealtor #no1realestateagent #homesforsaleinutah #bestrealtor #skiutah #utahlistings #mlslistings #skiutah #funthingstodoinutah #relocatetoutah #thegreatestsnowonearth #utahskiresorts #worldclassskiresorts #utaheconomy #utahinvestments #stagingyourhome #villasatdimpledell #searchutahhomes #luxuryhomesforsaleinutah #mainfloormaster #homesforsaleinsandyUT #homesforsaleinpepperwood #searchutahhomes #slcvacations #slcdestinations #utahhousingmarket #slchousingmarket